Automated Process Monitoring Integration
scoutDX
The scoutDX is a real-time online monitor of metal contamination for all semiconductor chemicals. It can immediately detect trace impurities in chemicals being delivered before they are accepted. It also monitors process and supply chemicals for the FAB, and any other liquids including UPW for ultra-trace impurities.
+
Radian VPD-ICPMS
The Radian VPD-ICPMS is a completely automated tool for online monitoring of metal contamination on semiconductor wafers. The Radian's single process station design and fully integrated ICPMS (direct transport of scan solution from scan nozzle to ICPMS) minimize the risk of contamination common in the VPD-ICPMS process.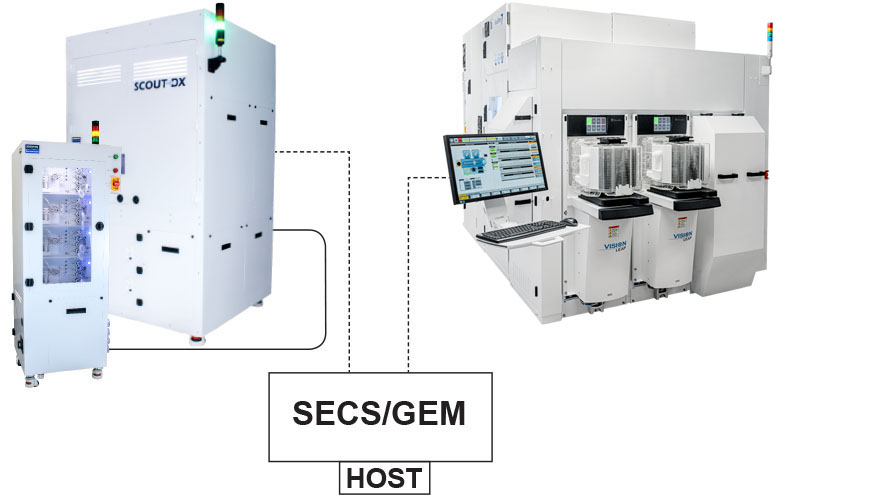 Combine Tools to Control and Cross-verify FAB Metal Contamination
Online analysis and SECS/GEM reporting of both wafers (Radian) and process chemicals (Scout) provides the information necessary for tight control of metal contaminants throughout the FAB.